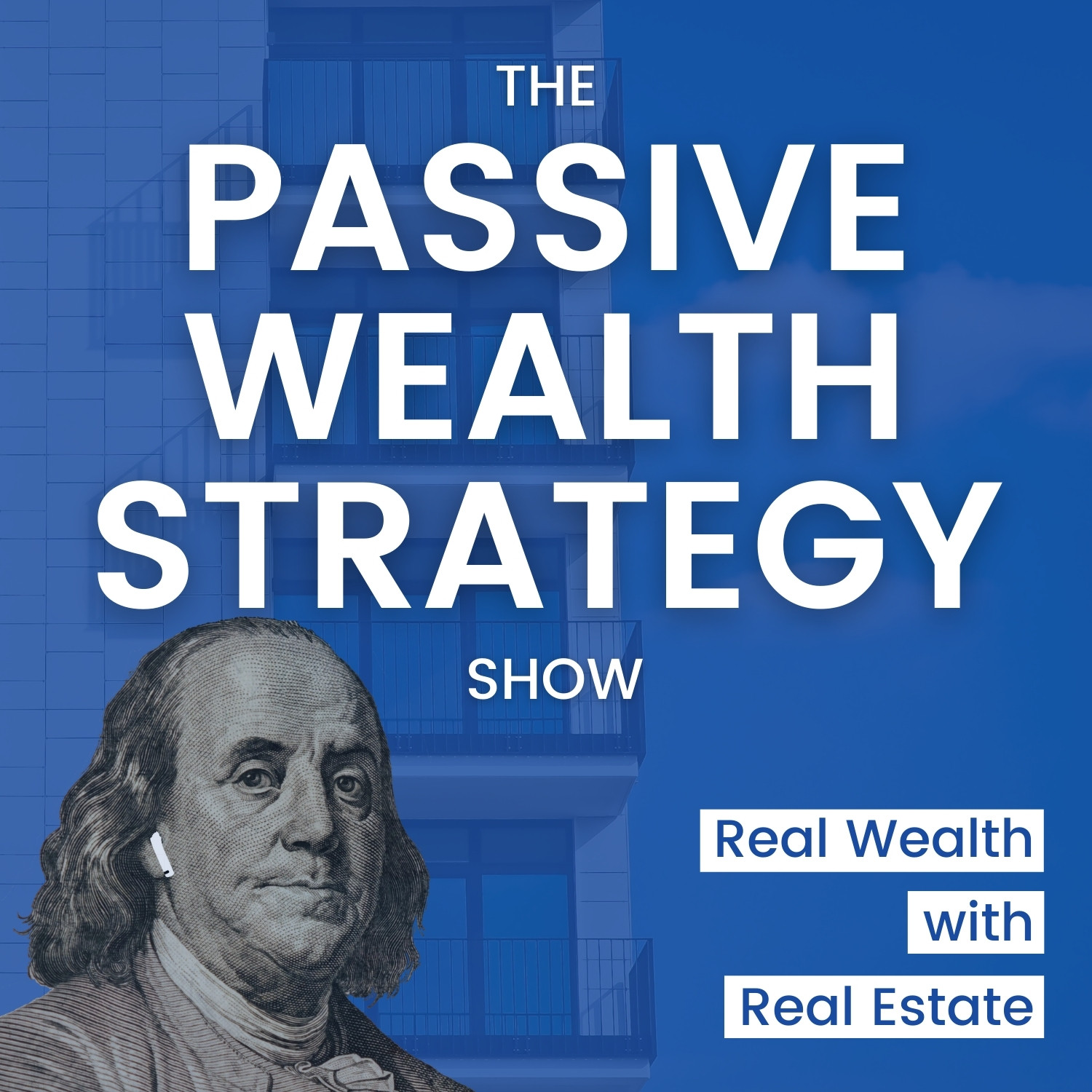 Do you want to escape the Wall Street Casino and invest in real, tangible assets? Want to achieve financial independence on YOUR schedule and not someone else's? Want to invest in real estate without having to manage tenants, fix toilets, or exterminate termites? Look no further and tune into the Passive Wealth Strategy show today. We're setting the Real Estate world on FIRE, helping busy professionals build their passive wealth and passive income with real estate.
Episodes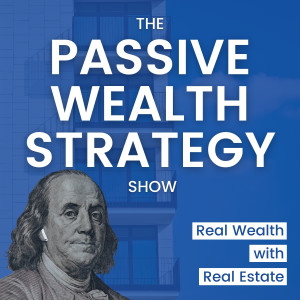 Thursday Apr 20, 2023
Thursday Apr 20, 2023
Sam Primm, the co-owner of Faster Freedom, shares his story of achieving financial independence through real estate investing. Sam emphasizes the importance of being true to oneself instead of trying to emulate others, treating real estate investing like a business, partnering with trustworthy individuals, and hiring the right team. Throughout this conversation, Sam discusses the difference between those who apply their education and take action versus those who do not. He highlights the importance of taking action and being okay with failure to succeed. There is no one-size-fits-all approach; listeners are advised to get involved in their local community to gain knowledge and experience. The first step's challenges include fear and lack of knowledge; however, taking small steps toward goals is encouraged. 
Join us as we learn from Sam Primm's story of achieving financial independence through real estate investment.
[00:01 - 05:36] Opening Segment
Sam Primm shares his story of achieving financial independence through real estate investing using goal setting, hard work, and determination

Scaling in real estate requires treating it like a business, having a trusted partner, hiring the right team, and being open to education and coaching

Seminar junkies who don't take action won't succeed in real estate investing
[05:37 - 11:33] The Importance of Taking Action and Embracing Failure to Achieve Success
Learning by doing is vital, not just listening and watching

Being okay with failure is crucial to success

Starting small and scaling up with systems and employees helped grow Sam's business
[11:34 - 18:20] Achieving Financial Freedom in Two Years
Quitting a job making $50k was more manageable than quitting a job making $250k

Financial freedom is not just about sitting on the beach; it's about drive, growth, impact, competitiveness, and overcoming challenges

Creating generational impact through growing rental portfolios and a team of 38 people
[18:21 - 26:28] Setting Audacious Goals
Developing into generational impact and billion-dollar real estate

Bringing an NBA team to St. Louis

The importance of understanding oneself and personal risk tolerance in real estate investing

Everyone has a different path to financial freedom

Getting involved in local communities for successful investing
[26:29 - 33:33] Closing Segment
Best investment: 42 packs of houses bought for $83k per door, appraised at $5.8m

Worst investment: self-storage facility with indoor boat and RV storage that blew over multiple times

Most important lesson: properly leveraging debt is crucial for creating wealth in real estate investing
Quotes:
"You can't walk the same path. Trying to be somebody else will never work. As soon as you're who you are, then you're going to be successful in anything." - Sam Primm
"You're going to learn a vast majority by actually doing it. So going on and taking action is key." - Sam Primm
"It's about the drive. It's about the grind, it's about the growth, it's about the challenge, it's about the competitiveness. It's about overcoming." - Sam Primm
Connect with Sam!
Website: www.FasterFreedom.com 
Podcast: The FasterFreedom Show
Invest passively in multiple commercial real estate assets such as apartments, self-storage, medical facilities, hotels, and more through https://www.passivewealthstrategy.com/crowdstreet/
Track your rental property's finances with Stessa, go to www.escapingwallstreet.com.
Join our Passive Investor Club to access passive commercial real estate investment opportunities.
LEAVE A REVIEW + help someone who wants to explode their business growth by sharing this episode or clicking here to listen to our previous episodes.